About Reclaiming Victory Ministries
Reclaiming Victory Ministries (RVM) is a non-profit organization established for the equipping of pastors, ministers and the body of Christ through instruction in seminars, conferences, retreats and individual sessions.
In individual instruction, RVM uses the Bible as the basis of their counsel. The basic premise of this organization is that no true, complete healing will come from any other method than through a personal relationship with Jesus Christ and through examples and methods directed in the Bible.
We have been in business for 20 years and we have found that standard psychological techniques seem to simply treat behavior rather than exposing and treating the root of the problem that causes the presenting symptoms. When the specific cause is discovered and treated from a spiritual/scriptural standpoint, the wound will heal and the individual will be able to walk in freedom.
We bring each individual to a place where a platform has been established for repentance and forgiveness as well as to promote scriptural understanding of their unique situation. We take our clients through a scripture-based "housecleaning" that allows them to pinpoint areas of specific need that may require further attention for scriptural guidance based on principles set forth in the Bible.
We teach the foundation of our process to pastors, ministers and lay leaders so that they can begin to minister effectively to their congregations and others who need to be touched by the healing of Jesus Christ.
About the Reclaiming Victory in Christ Curriculum
Do you know how to apply the things that you are learning in church to your daily life? Do you desire to have effective ministry where you are actually practicing your faith? Do you feel stagnant in your walk with the Lord? Are there hurdles that you need to overcome in order for you to move closer to Christ?
There are certain things that God wants us to choose to work through in order to be made more in the image of Christ (Romans 8:29). It is His strength that enables us, but it is a choice that we have to make that gets us moving in and under His direction…and that is a process. It is our choice to align ourselves with His strength that makes the reality of the Christian faith come alive (2 Cor 5:15).
2 Corinthians 7:1 says, "Therefore, having these promises, beloved, let us cleanse ourselves from all filthiness of the flesh and spirit perfecting holiness in the fear of God". If we truly want to experience and live the promises that God has given to us, then He tells us to cleanse ourselves from the defilement that blocks us. It is our responsibility to rid ourselves from the filthiness in both our flesh and our spirit so that we are able to live out His admonition for us to be holy as He is holy (1 Peter 1:15, 16).
The Reclaiming Victory In Christ curriculum is a process for maturing believers in and through Jesus Christ. RVC is a highway to holiness, a tool that facilitates the process of joining up God's word with our willingness that enables a believer to more fully step out into the reality of the Christian faith. The RVC series will challenge mature believers who have walked with the Lord for a long time and who desire more "meat" in their diet. It is also a process that will lay a firm foundation for those who are new to the faith and want to excel in their growth.
Do you want to walk in the reality of the first century church that believed that God would do what He said in His word and what He taught them when they were face to face?
The Reclaiming Victory In Christ Series is a 23-lesson bible study that can be used for:
Individual Christian discipleship/counseling sessions

One-on-one Christian mentoring

Weekly church sermons

Cell/home small group bible studies

Sunday school classes
While many other studies simply tell you to "DO", they neglect to tell you HOW to go about it. This series begins with the RVC Foundational Study, a study on which all the others are built upon. The principles found in the Foundational Study are the fundamentals for effective application of the individual bible studies. This study is what will show you how to actually minister. It will not only give you the tools but will also show you how to make them come alive in your life.
The individual lessons give concrete biblical information into an area that scripture defines as a possible hurdle or stumbling block in the life of a believer. A checklist of detailed characteristics of that particular stronghold follows each lesson. In total, the checklists will delve into almost 4,000 areas of our lives that, as a habit of life, are obstacles in the life of a Christian.
When the studies are combined with the principles in the Foundational Study and a willing heart, it will enable you to take off the armor of darkness and put on the armor of light (Romans 13:12). It is an adventure that could only come from living in the power of God's word and Reclaiming Your Victory In Christ!
Interested in setting up a seminar for your church or leadership, or even want to go through the curriculum yourself?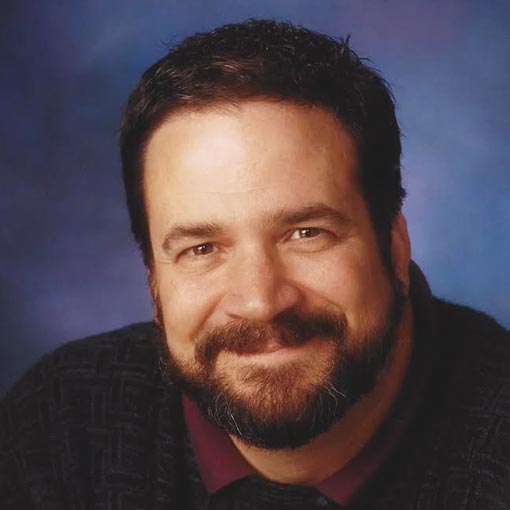 Peter DePaoli
Executive Director and Co-Founder
Rev. Peter J. DePaoli is the Executive Director and co-founder of Reclaiming Victory Ministries. Peter received his Masters Degree in Pastoral Counseling from Western Seminary and began this ministry with the intention to focus primarily on the needs of Pastors, Christian ministry leaders and their families.
In the fourteen years since its inception, RVM has broadened its scope to minister to the congregations of these pastors. Peter has been on an ongoing quest to utilize scripture to minister to the emotional and spiritual needs of individuals in distress.
Peter speaks to men's retreats and conferences showing men the strength and valor that is available to them by using God's word to remove strongholds and walk in the strength and dignity of the Lord Jesus Christ.
At conferences, retreats, Bible studies and Sunday sermons, Peter and Toni combine forces to present a dynamic and, what has been termed by participants, "life altering" exploration into scripture. They teach the practical application of God's word and present how to embrace the power of Christ Jesus in their lives and how to use that freedom to effectively minister to others.
Peter is the author of Confessions of an Evangelical Pharisee, available in paperback and on Kindle.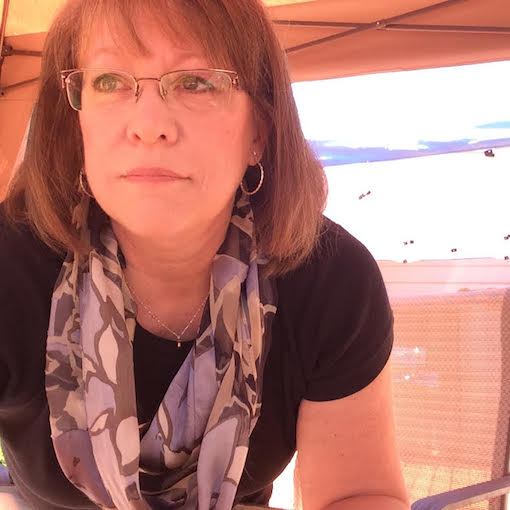 Toni DePaoli
Executive Administrator and Co-Founder
Rev. Toni DePaoli is the Executive Administrator and co-founder of Reclaiming Victory Ministries. She has taught inductive Bible Studies for over 15 years and has used her knowledge of the scriptures to write Reclaiming Your Victory In Christ (RVC) Discipleship Series. Toni has worked with RVM for 14 years. She leads individuals through individual discipleship sessions facilitating a platform for repentance and release from spiritual strongholds. Toni speaks at women's retreats and conferences throughout the Northwest and utilizes her extensive knowledge, combined with her unique sense of humor, to bring God's truth to life.
Pricing
RVM sessions are charged on a sliding scale that is approximately 2% of a client's monthly income for a 90 minute session. Financial aid can be requested. We do not bill insurance, but we can, upon request, provide an invoice with DSM-IV codes provided by a client's physician and some insurance companies accept these for reimbursement.
Please Note: A cancelled appointment delays our work and can be difficult to fill on short notice. When you must cancel, we require at least 48 hours notice. If you are unable to provide at least 48 hours notice, you will be charged the full fee for your session unless we are able to fill it with another client. This fee will be waived in the event of serious or contagious illness or emergency.